Why Take a Destination Photo Tour With John Rizzuto Photography
There are lots of choices when it comes to selecting a tour company. Some of the advantages of taking a John Rizzuto Photography Destination Tour & Workshop are:
Smaller groups means more time spent shooting and working with me.

My trip cost is cheaper than most other tour companies since my operating expenses are relatively low as compared to others.

I am an experienced traveller and destination photographer. Check out my photo website at John Rizzuto Photography to see all of the different places I have been and the type of shots I typically capture.

Coaching versus traditional training and 1-on-1 sessions with me. Less time in the classroom and more time in the field shooting.

Flexible trip schedule. I provide a daily itinerary that travellers can opt to follow or they can choose to do their own thing. I will also modify the itinerary based on the weather or the priorities of the group.


Social environment with other photographers and travellers. Good opportunity for solo travelers to experience new places in a safe and fun environment, or for photographers to connect and collaborate with other photographers.

All the trip planning is done by me. It not just picking hotels and the best destination sights to see. Through my many years of experience as a travel photographer, I know which times of the day are best for photographing. When is the lighting just right? Less crowded sights? I have also learned it is better to see fewer places and capture stunning images then it is to see more places with so-so photos. Quality over quantity wins out everytime.
Destinations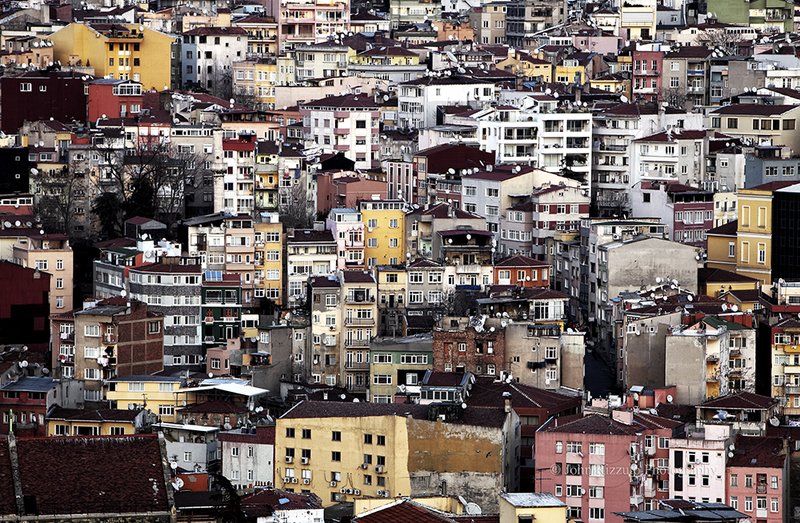 I choose destinations that I feel offer the best travel photographic experiences combined with a variety of other trip experiences such as, dining, culture, social, unique events, and nightlife. I feel this makes for a more well rounded travel experience. Some of your best memories of going on one of my trips just might not be photography related. I try to pick destinations during the off season or non-peak travel times, in order to keep the costs reasonable and to make sure there are less crowds so we can see and photograph as much as possible. I am starting off small and picking a few select locations and over time I will expand the list if there is a demand.
I will also customize a trip for small groups to a location of your choice if you so desire. Just let me know where you would like to go by contacting me on the Contact Us page.
Travel Experience
Do you want to know what really makes for a great trip and travel experience? Setting proper travel expectations. Not all aspects of travelling are fun. Waiting at security checkpoints, going through customs, cramped plane seats, etc. are just not fun. We all know that already so there is really no reason to start your trip off by getting upset or stressed out. My trick I learned through all my travels is to embrace the unexpected and the not so fun aspects of travel.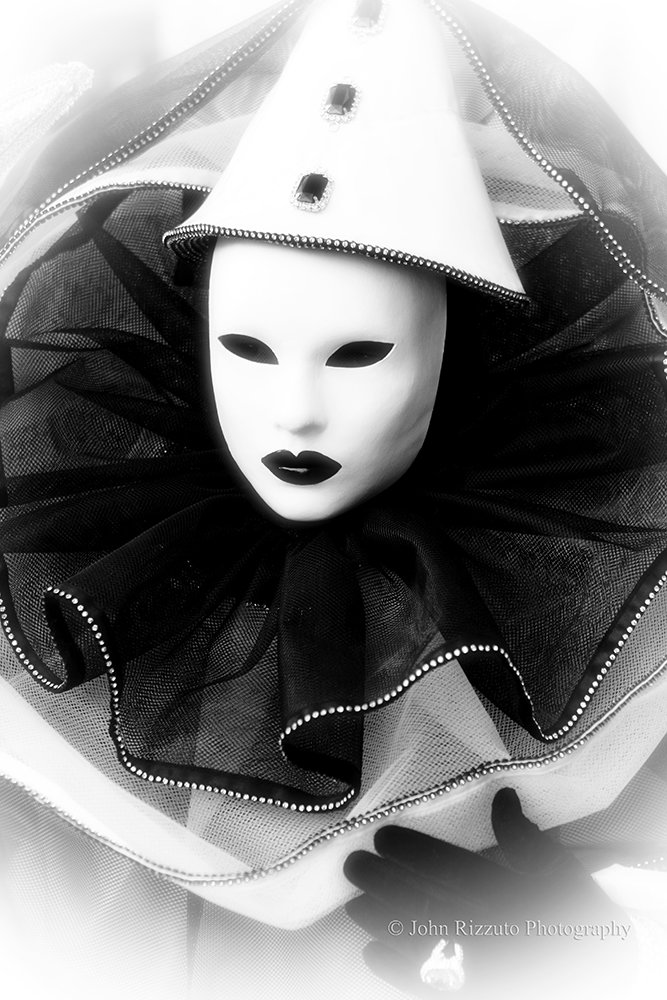 It is all part of the experience. Going in with the right mindset can really make your trip that much more enjoyable.
Equipment Recommendations
Equipment recommendations will usually vary by destination and what type of photography we are going to take on the trip. What I might bring for a street photography destination could be different than if it was a nature landscape setting. It also depends on personal choice as well, so just treat this section as my opinions and not the only way to approach something. Also, I have nothing to do with, or any affiliations to any photography equipment company so I receive no fees if I recommend one brand over another. I will try to stay neutral in my recommendations but from time to time I will recommend a product that I personally like.
One universal rule I have learned over the years is to travel as light as possible. Trust me on this one. You will have a more pleasant experience if you are not lugging gear and suitcases all over the place. For my photography equipment I bring only the bare essential. Everything I bring for photography fits into my small carry one bag that never leaves my side when travelling through airports. I typically bring 2-3 cameras and maybe 3-4 lenses. The reason I bring multiple lenses is because I shoot primarily with prime lenses. All of my cameras and lenses are small so don't let the numbers fool you. In my bag is also my SD or CF cards, lens filters, cleaning supplies, laptop, iPad, iPhone. My carry on bag can fit under most plane seats unless it is a very small single prop plane.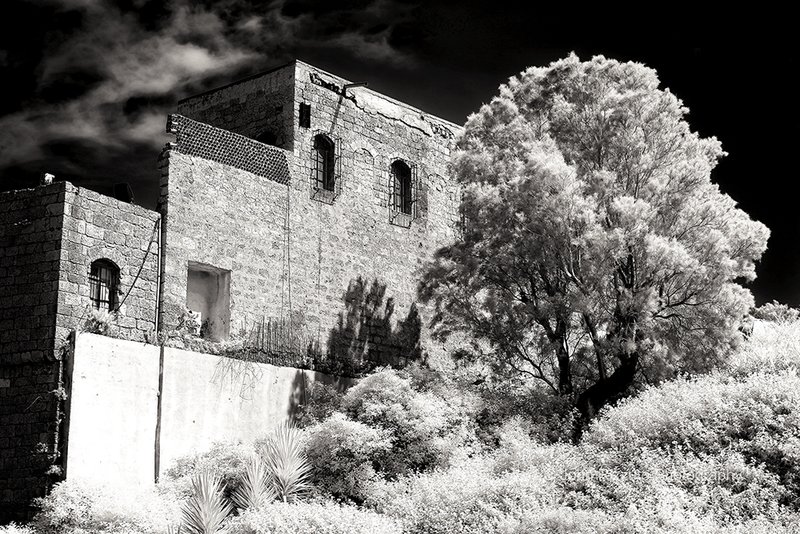 One of the toughest equipment decisions in traveling is the tripod. Read any tour companies web site or photography publication and it will say, you need to bring a tripod. Well, if you have a DSLR and some decent sized lenses, you need a heavy and sturdy tripod to be able to support your camera and lenses. You will have to lug that big heavy tripod all over the place. If you are destination with a bus or van and they are bringing you to every place, ok that might be ok. If you are in a city destination do you really want to lug that around all day or at night? Well, I did find a trip that meets my needs. Keep in mind I use small lightweight cameras and lenses. This option would not work well for the big heavier DSLRs. Check out the Mafrotto Befree One Alu Ball Head Kit Red. This fits right on my backpack and is about 12.6 inches when folded. You can find it cheaper on Amazon as well. If you have a smaller camera and lenses this is an excellent choice for travel photography. I also suggest you look up the weight of your camera and lens to get the total weight and then email Manfrotto to make sure the tripod will support your weight requirements prior to purchasing.
Travel Photography Tips
Here a few tips I have learned over the years for capturing different kinds of scenes.

Street Photography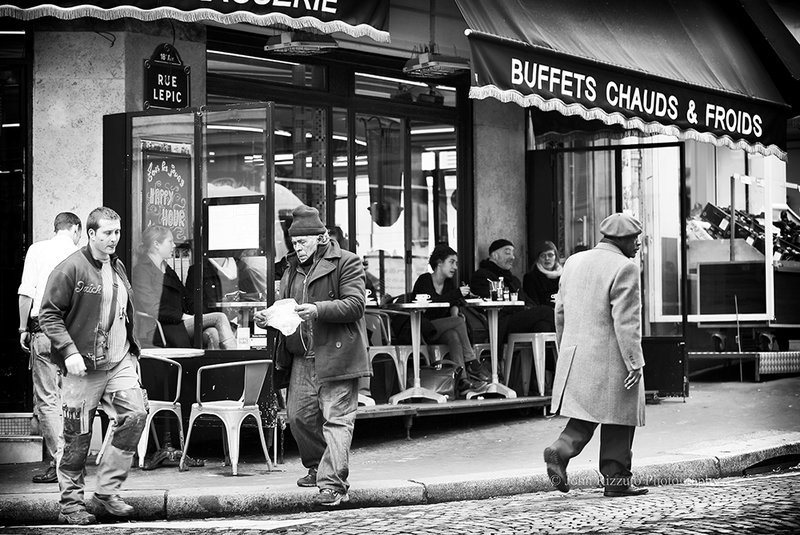 Get up close

Be brave

Small is better - smaller cameras, fast prime lenses - you want to be able to shoot fast to capture that "decisive moment"

Be inconspicuous not creepy - you are not there to stalk or harass people in public
Travel Photography
Tell Your Story

Capture Your Visions

Capture the essence of the destination - if you are in the City of Light and you have no shots of lights, did you capture its essence?
Unique qualities - what makes this destination unique - it's people, architecture, food, nightlife, chaos, music, etc.

Research - do your research before travelling and photographing - understand as much about the destination as you can beforehand

Have fun!