2017 New Orleans Destination Photo Tour: April 2nd - 6th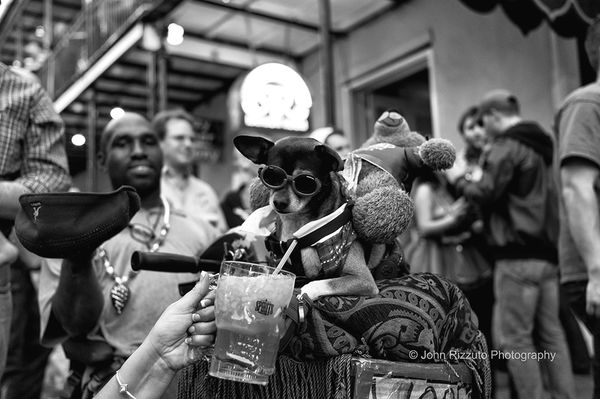 2017 New Orleans Destination Photo Tour: April 2nd - 6th
2017 Destination photography tour and workshop in the French Quarter of New Orleans. Geared toward solo travelers but couples are welcome.
Dates: April 2nd - 6th
Min / Max number of people: 3-5
Price includes: 5-night hotel stay (starting on April 2nd), daily photography workshops and tours, 1-on-1 session with John, and training materials.
Price does not include: Transportation to or from New Orleans and meals.
Accommodations: 3.5 star hotel in the heart of the French Quarter.
Photography skill: Beginner to Expert
Click here to reserve your spot by paying a deposit, or stay on this page to pay in full.

Itinerary (You can follow the scheduled itinerary or do your own thing. Nothing is set in stone - will modify it based on the group's priorities)
This is a sample itinerary which is subject to change depending on weather and other circumstances beyond our control. Changes in the itinerary are always made to provide the best possible experience for our clients.

Day 1 - April 2nd
Arrive in New Orleans
Meet and Greet at 7 pm. Location to be determined.
Day 2 - April 3rd
8 am - 9 am: photo lesson
9am - noon: Tour and photography of the French Quarter
Noon - 1:30 pm: Lunch (either with the group or on your own)
1:30 pm - 4:00 pm: Free time or schedule 1-on-1 with John
4:00 pm - 6:00 pm: Tour and photography of French Quarter
6:00 pm - Dinner (either with the group or on your own)
Day 3 - April 4th
8 am - 9 am: photo lesson
9am - noon: Tour and photography of the French Quarter
Noon - 1:30 pm: Lunch (either with the group or on your own)
1:30 pm - 4:00 pm: Free time or schedule 1-on-1 with John
4:00 pm - 6:00 pm: Tour and photography of French Quarter
6:00 pm - Dinner (either with the group or on your own)
Day 4 - April 5th
8 am - 9 am: photo lesson
9am - noon: Tour and photography of the Garden District & cemetery
Noon - 1:30 pm: Lunch (either with the group or on your own)
1:30 pm - 4:00 pm: Free time or schedule 1-on-1 with John
4:00 pm - 6:00 pm: Tour and photography of French Quarter
6:00 pm - Dinner (either with the group or on your own)
Day 5 - April 6th
8 am - 9 am: photo lesson
9am - noon: Tour and photography of the french quarter
Noon - 1:30 pm: Lunch (either with the group or on your own)
1:30 pm - 600 pm: Photo Scavenger Hunt
6:00 pm - Dinner (either with the group or on your own)